This session is a favorite. C-M welcomed me at her home for an intimate pregnancy session in Nice. I love coming to your place for our sessions: creating an intimate and soft universe and letting myself be carried away by the light present.

At C-M's house, I was amazed by this radiant mother-to-be and by the diffused light that came into several places in the house. I felt like imagining a session in chiaroscuro in the manner of the Flemish painters.

I like to see you reveal yourself during our sessions, to take the game of photography, to let you go to images that we would not have dared to do in theory. I love that these sessions are a moment of connection with your baby, of softness and kindness. I love that at the end of our session and even before seeing the images, you feel happy and grateful for this body that is making a little human being. Pregnancy goes by at a crazy speed, we are sometimes not very connected to our body, this session is also a parenthesis dedicated only to you and your baby!
I let you discover here some pictures of this memorable session.
Thanks again to you C-M for this suspended moment in your beautiful house.
---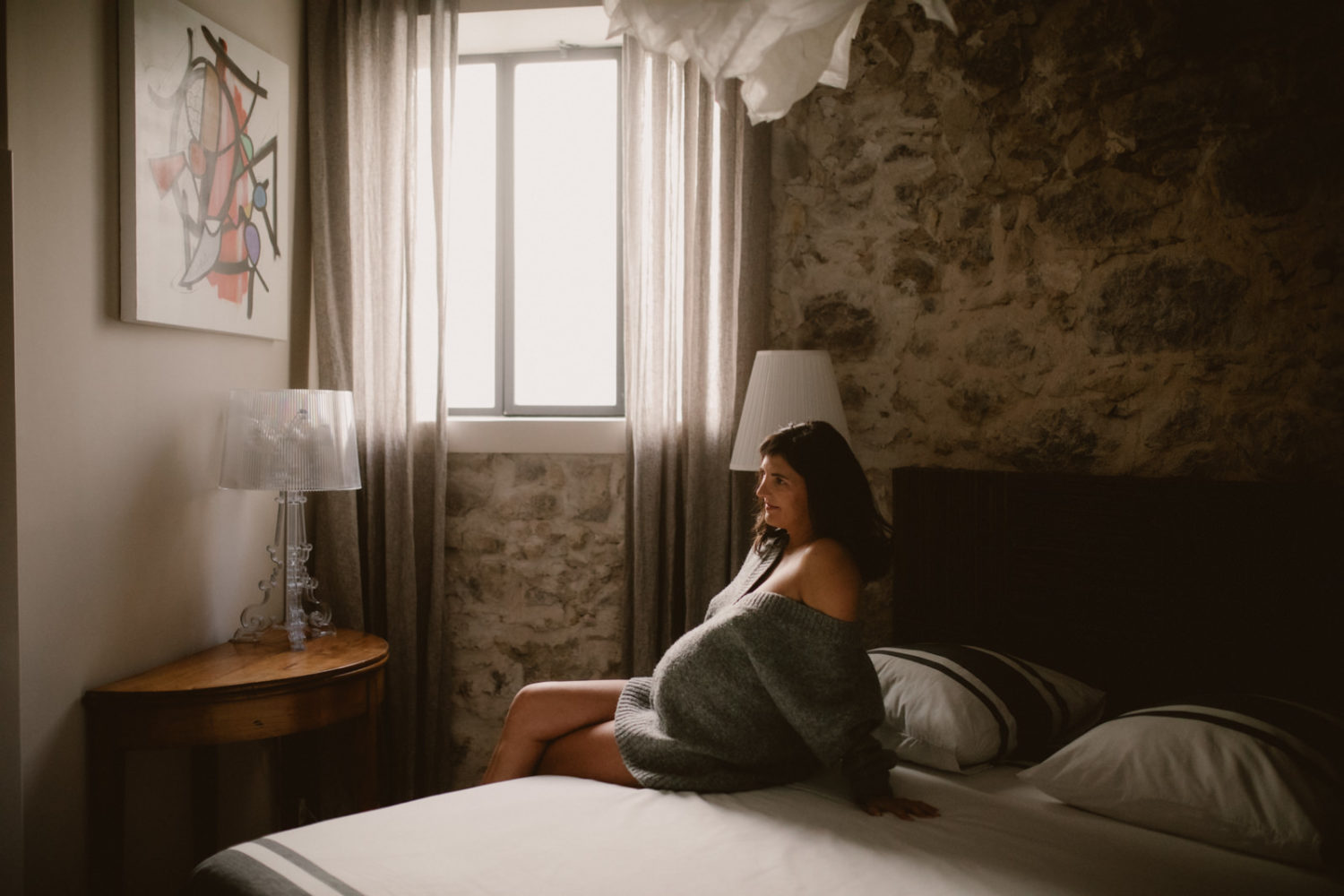 Photographe Grossesse Marseille PACA