A photo session at home with the older child – A photo report on pregnancy in Nice
What can I say about Louise and our meeting ? Louise is a young mother, pregnant again, with a sweetness, an energy and an infinite beauty. I fell in love with her and her world. She wanted a long session with her son at home and a session just for her, at dusk, on the beach. I first met her in Nice for some loving and complicit images with her 2 year old son. I love to capture these moments between mother and child, happiness and love in bar. Solar, warm and soft images.
Motherhood photographer Nice – Pregnancy photos at La Réserve beach in Nice
When we meet again, Louise is already 38 weeks pregnant but she is still full of energy so we head to the beach of La Reserve so that she can have memories with this light and this environment so characteristic of Nice. That evening, we are lucky, the beach is almost deserted and the sun is with us. I like to imagine a pure universe and I often lead you to discover your skin for images of your pregnancy "au naturel". There is nothing more beautiful than the naked body of a pregnant woman.
Louise reminds me of the bohemian world of the 70s with her colourful interior and clothes. I really enjoyed spending time with her and her little boy. I hope this insight will make you want to dare to use colour!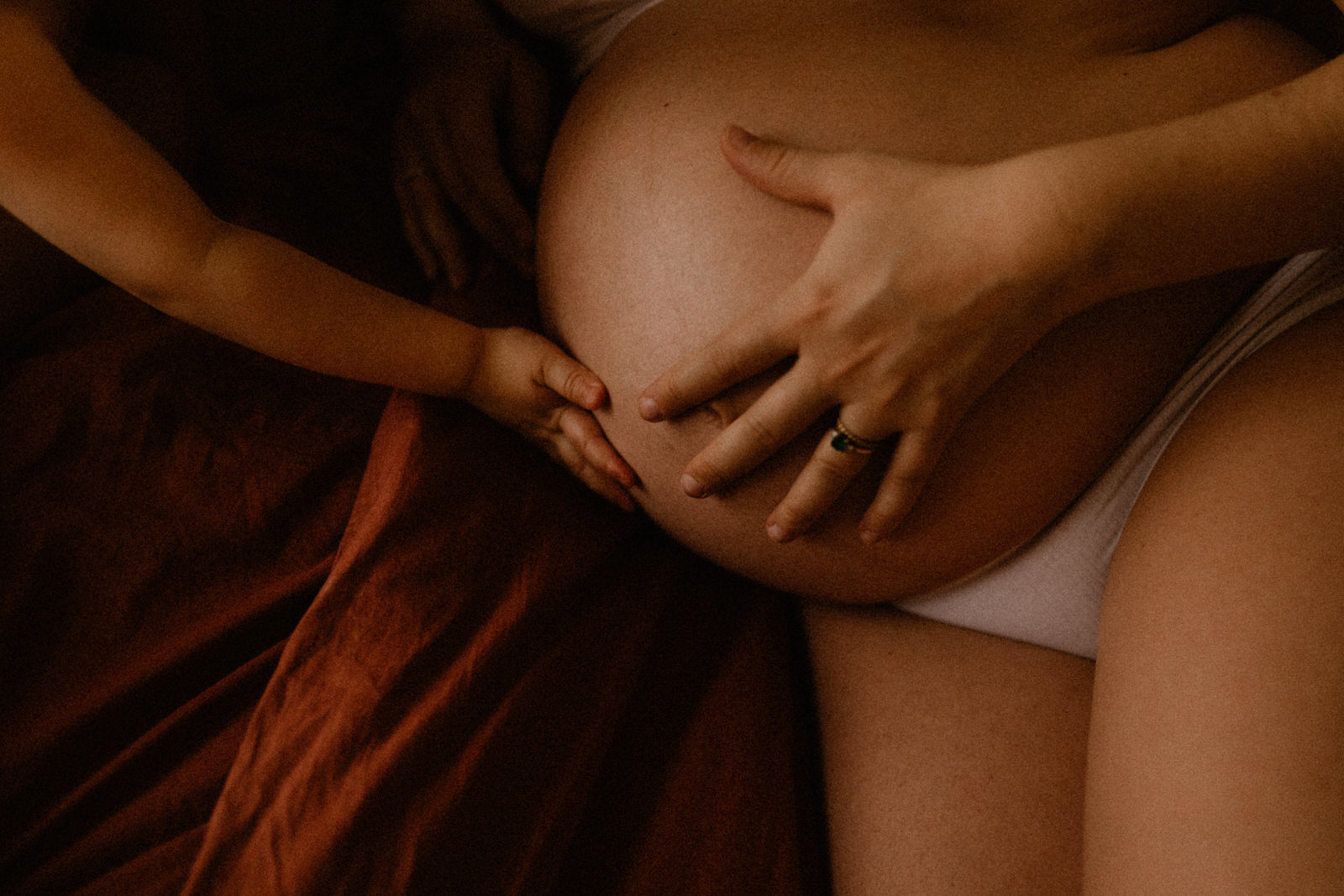 ---
Motherhood photographer Nice